The Outer Banks Forum for the Lively Arts
Created in 1983 by a visionary volunteer group, the Outer Banks Forum for the Lively Arts brings quality entertainment to the Outer Banks through a series of seven shows.
A pioneering group of inquisitive residents met in 1983 at the Southern Shores Fire Station to start a "Forum" to bring speakers on current events to the Outer Banks. The effort was successful, though the group was small, and in 1991, the Forum's orientation was shifted to musical and theatrical entertainment. Performers were initially selected from local residents and admission was free. The old auditorium in Kitty Hawk Elementary School hosted the lectures, and later, musical performances. The Southern Shores Volunteer Fire Department set up folding chairs for a typical audience of 125 people.
A season subscription of $25 for four shows was initiated to fund a variety of performers from other areas whose fees averaged $300 per night. In addition to ticket revenue, grants and business sponsors helped pay expenses. Local residents and Forum Board members contributed by welcoming performers overnight in their homes and serving them home cooked meals. Portable stage extensions to accommodate the Virginia Symphony were built and stored in a member's boat shed.
Granted nonprofit (501c3) status in 1988, the Outer Banks Forum for the Lively Arts has evolved into a self-supporting and stable organization. In 1999, we joined the North Carolina Presenters Consortium, a non-profit corporation with the mission of bringing first rate artists and audiences together at reasonable rates.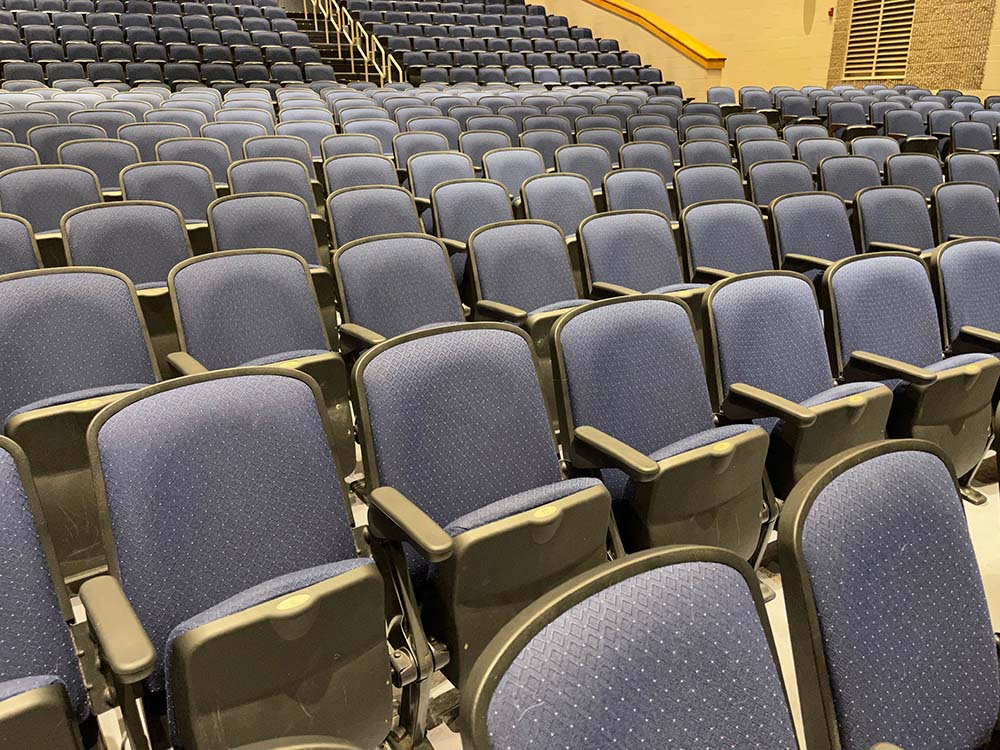 The Forum established its current home in the beautiful performing arts space at First Flight High School in 2004. The David E. Oaksmith Auditorium has splendid acoustics, good lighting, a built in sound system and comfortable seating. Audience size has grown to fill the 600 seat auditorium and talent now comes to us from around the world. Expenses have grown, with an average performance costing $8,000. Support from local businesses and loyal members has also grown, allowing us to maintain affordable ticket prices. What started as a volunteer initiative is still 100 percent managed by our volunteer Board and local residents who contribute their time and energy.